WelleCo Named "Best Natural Health Brand" Among Seven Awards At Leading Beauty Industry Awards
Get your fix of wellness and things that inspire us.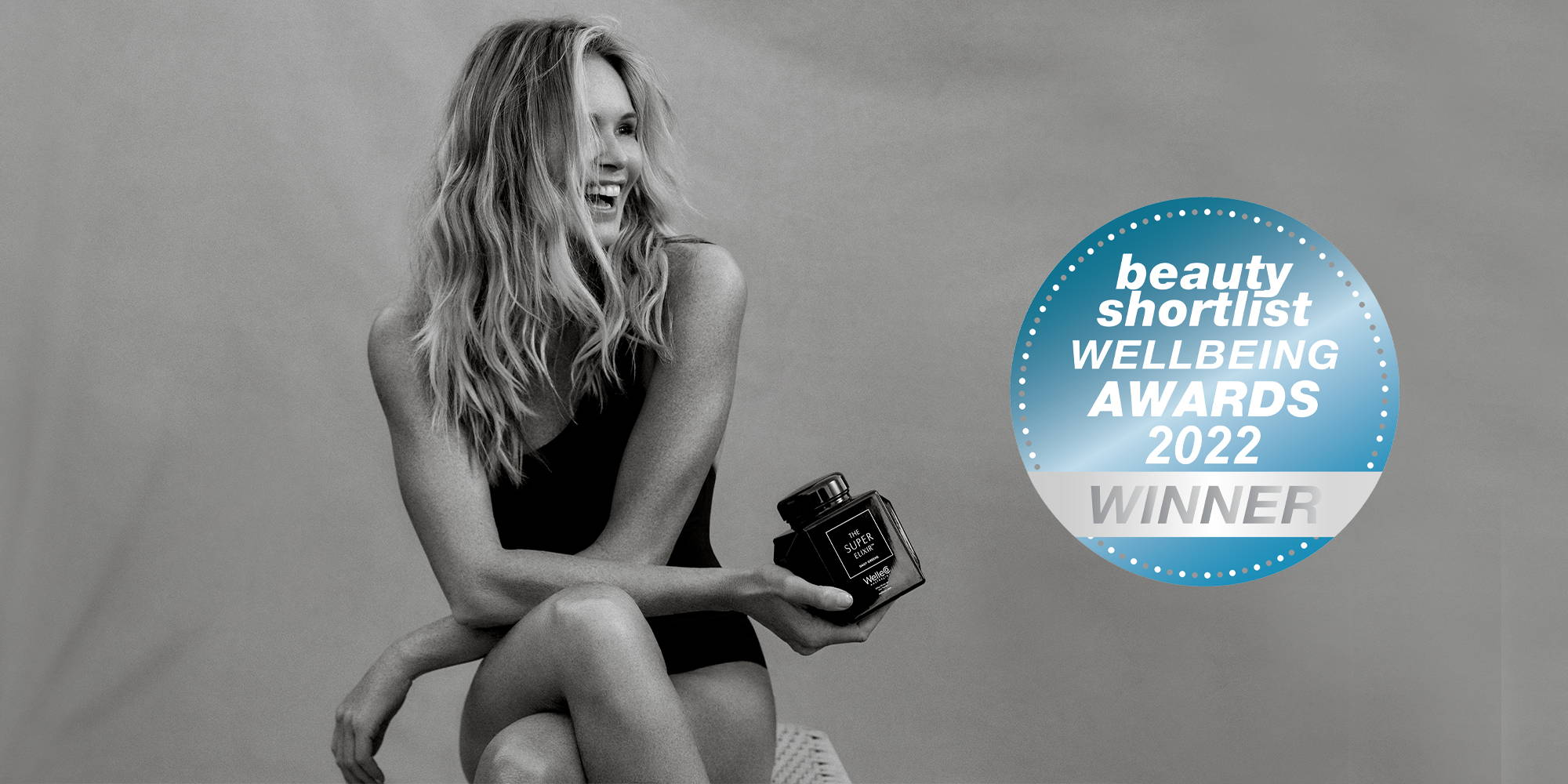 Award winning beauty-through-wellness
We're thrilled to announce we have received a staggering seven awards atThe Beauty Shortlist Wellbeing Awards 2022, including the coveted title of'Best Natural Health Brand' and accolades including'Best Supergreens Mix' and'Best Beauty Supplement' for The Super Elixir™ and The Skin Elixir.
The Beauty Shortlist Awards launched in the UK in 2012 to spotlight and support stand-out natural, ethical and sustainable brands. The awards celebrate the brightest new beauty and natural health launches, alongside already well-established brands and products.
"WelleCo ishonoured to have excelled at The Beauty Shortlist Wellbeing Awards 2022. These awards are a testament to our team and our WelleCommunity and their ongoing support and confidence in our growing collection. Since WelleCo's inception in 2014, we have been spearheading the online wellness industry – an ingestible beauty and wellness brand before the term was really even known.
Our products provide such potent wellness support because our team of experts have identified the highest quality ingredients to ensure your health is elevated to the next level, and we're delighted to see their hard work and dedication recognised within such inspiring and important industry awards." -WelleCo CEO, Leighton Richards.
The Super Elixir™ is our foundation product, with a loyal global following. This iconic all-in-onegreens supplement is blended with over 40 powerful botanical herbs, antioxidants, vitamins, minerals, and probiotics that help support all 11 systems of the body. Two teaspoons daily in water is all you need to ensure your body receives the nourishing goodness of premium nutritional greens, for clear skin, more energy, improved digestion and stronger hair and nails.
The Super Elixir™ was awarded the following accolades:
+ Best Natural Health Product
+ Best Health Tonic
+ Best Supplement for Adrenal Fatigue
+ Best Supergreens Mix
One of our latest product innovations, The Skin Elixir, is a powerful, on-the-go vegan capsule that supports real beauty from within. The WelleCo team have supercharged the benefits of their iconic, premium greens powder, The Super Elixir™, to create a targeted supplement for healthy, glowing skin. These convenient capsules nourish skin from the inside-out resulting in brighter, clearer skin.
The Skin Elixir was awarded the following categories:
+ Best Beauty Supplement
+ Best Supplement for Healthier Skin
WelleCo considers it our responsibility to provide the best possible support, awareness and wellness solutions that enable you to grow into the very best version of yourselves, believing that being well and thriving in life contributes to the greater good of our entire world.
Our collection of ingestible Elixirs provide targeted beauty support, holistic health and wellbeing, and rejuvenation. Since being founded in 2014 by Elle Macpherson, WelleCo is the tangible result of Elle's heartfelt aim to bring everyone the natural solutions, wisdoms and support that she herself encountered through her own transformative wellness journey.