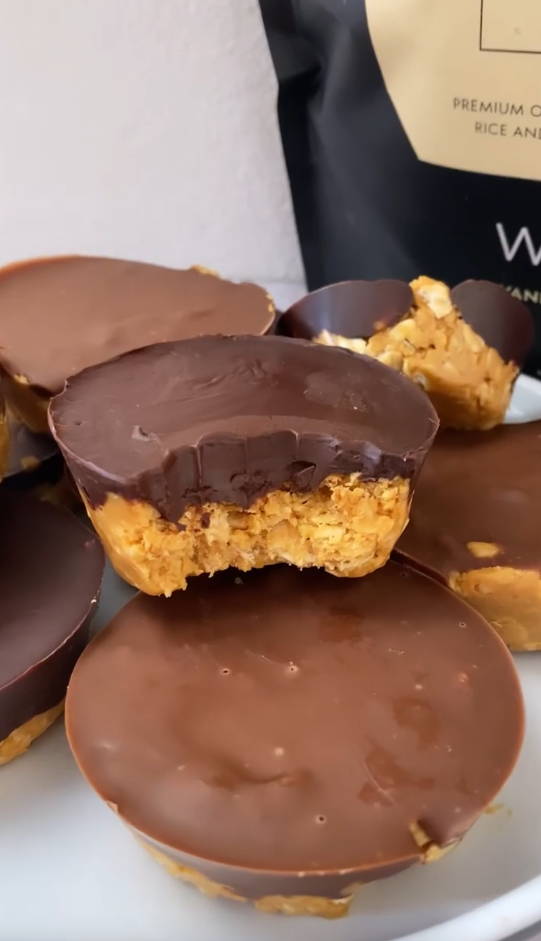 The perfect afternoon pick-me-up.
Created by WelleCommunity member @thefitfeast - these peanut butter and chocolate cups keep you full and hit the spot for all you sweet tooths out there! They're just pure bliss.
INGREDIENTS
1 cup of rolled oats
1/4 scoop WelleCo Nourishing Protein (Vanilla)
1/4 cup of peanut butter
1/3 cup of maple syrup
2 blocks of your favourite dark chocolate
METHOD
Mix all ingredients (except for the chocolate) in a bowl until the consistency is sticky. Press down the mixture into silicone muffin moulds until all the mixture is gone.
Melt your dark chocolate with a tablespoon of coconut oil in a bowl either in the microwave or over the stove top. Pour the melted chocolate mixture over each mould so the moulds are completley covered with chocolate.
Allow the moulds to set in the freezer for 30 minutes. Continue to store in an airtight container in the fridge.
Recipe and image credit: @thefitfeast