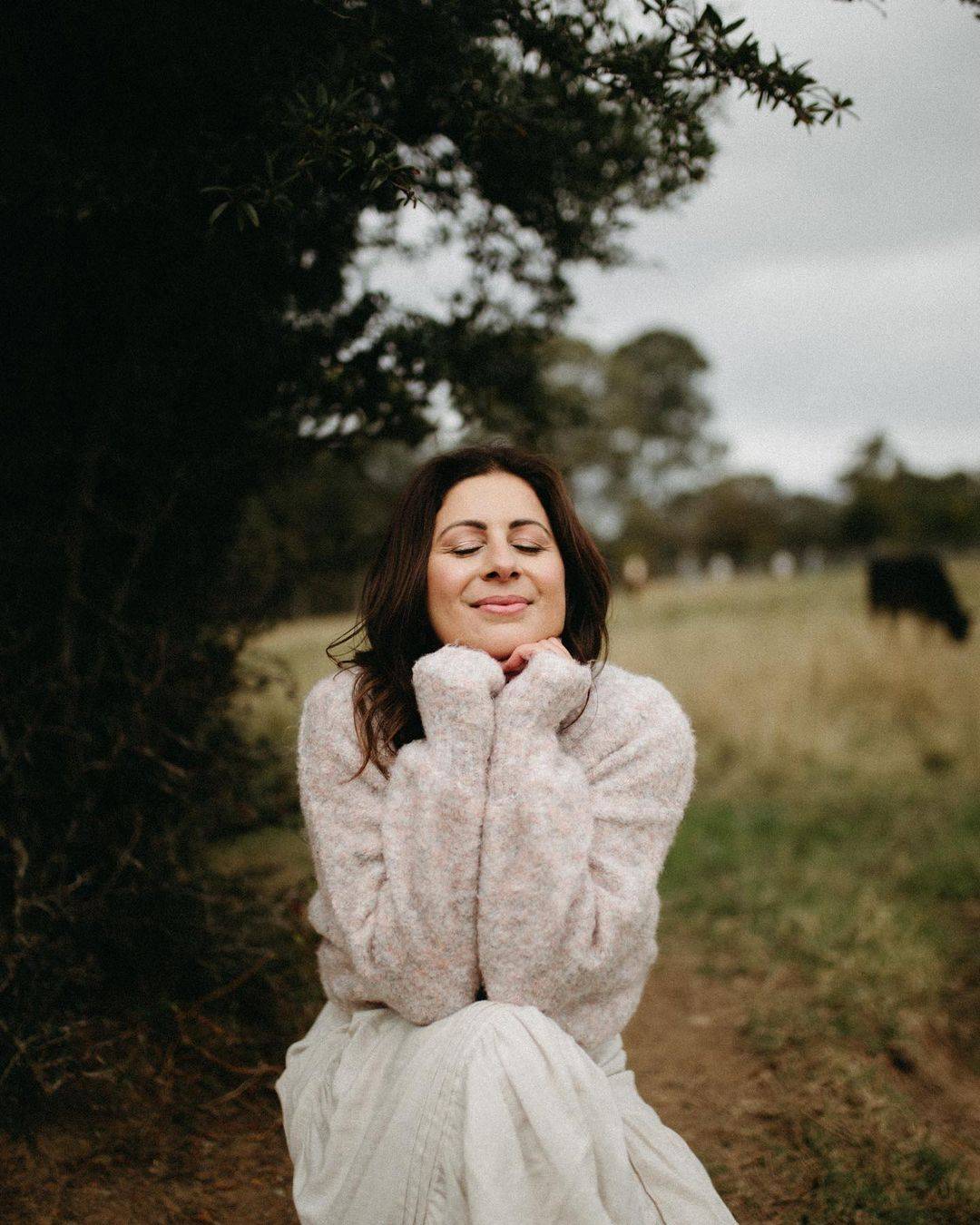 A slice of magic direct from our WelleCommunity.


Photographer, mentor and mother, Jen of The Calming Collective, pens a guest column about the magic inherent in the still of the morning. She demonstrates the power of an early morning ritual –– how it grounds and guides your entire day, improving the very fabric of your relationships, with yourself, with your loved-ones and with your world. Jen provides the perfect lens from which to welcome in the new year (and, if you'd like to follow in her footsteps, you can commit to a small ritual of your own by signing up to our 30 Days Welle reset, starting next week).
We know Jen from her involvement in our global Beauty of Motherhood campaign. Her seeming ability to squeeze every last drop of magnificence out of this life (and, let's be honest, her love of WelleCo!) is as uplifting as it is inspiring. We hope you enjoy reading about the power of a perfect start.
"There is simply something so magical about mornings. The sunrise skies, singing birds, empty streets, and absolute stillness. It is exactly where I choose to be.
Every morning, I rise to the appreciation that today is a new day. A new day of hope and a fresh start, to start something new or to try again, to practice productivity or tranquillity. Yet, as busy mothers, business owners, or young adults, I know how far-fetched this magic may sound. Too often I hear "I just don't have time - I don't have time to exercise or meditate; I don't have time to make myself breakfast or read a book; I don't have time for myself or for my family."
Let me ask you this: how many hours a day are spent scrolling on your phone first thing in the morning? Remember, the morning is there for everyone to enjoy, you just need to be present to experience the magic.
My morning always starts with a nourishing cleanse of The Super Elixir™ by WelleCo, then I continue my daily dose of wellness with 20 to 40 mindful minutes of meditation, a morning walk, connection with nature, a yoga flow or reading my beautiful vision scripted journal, 'She Designed a Life She Loved'. Of course, my routine also includes the usual daily habits of brushing my teeth, making my bed and cleansing my face. As simple as these may seem, they are important to note as for so many of us, these become subconscious habits. The same can be true for the mindful habits we choose to implement. Eventually, they will become second nature. I call these my non-negotiables and they just get done!
However, the magic is not just about what you do, but what it does for you. My magical morning hour of stillness awakens my body, opens my mind, cultivates clarity and creativity to make clear and mindful decisions. I find I am so much more productive, and I am able to show up as my best self which definitely translates out into the world and everyone around me. It essentially allows me to create calm before chaos and set my highest intentions for the day.
True wellness is about nourishing the mind, body, and soul - a balance of all three is key! For our community and clients, wellness means advocating for the beauty of nature and all its wonderful benefits, both mentally and physically. It reduces negative emotions, improves focus, increases happiness as well as reduces blood pressure, heart rate, muscle tension and the production of stress hormones.
As a busy mother I have learnt the key to nurturing my children is by firstly nurturing my own wellbeing. When I have properly looked after myself and spent the time and freedom to enjoy stillness I can show up as a more conscious and fun mum. I'm a better wife and a much more clear-thinking business owner. I live life at a higher frequency, creating moments that are filled with my highest values and when living through a higher frequency, you also experience a higher level of awareness, ensuring you can respond in those tough busy mum moments. Most importantly, regardless of age and responsibility, no one should ever lose their inner child. Laugh, be silly and create fun moments, surround yourself with your favourite music, food, and people.
"Everything is quiet and still, so magical even the sound of the birds chirping along with the steady breeze. Everything around me is so peaceful, just like my mind first thing in the morning. I absolutely love quiet mornings; the peace and stillness are exactly where I choose to be."
Please find Jen at@jenniferborg.inc orhttps://www.jenniferborg.com.au.