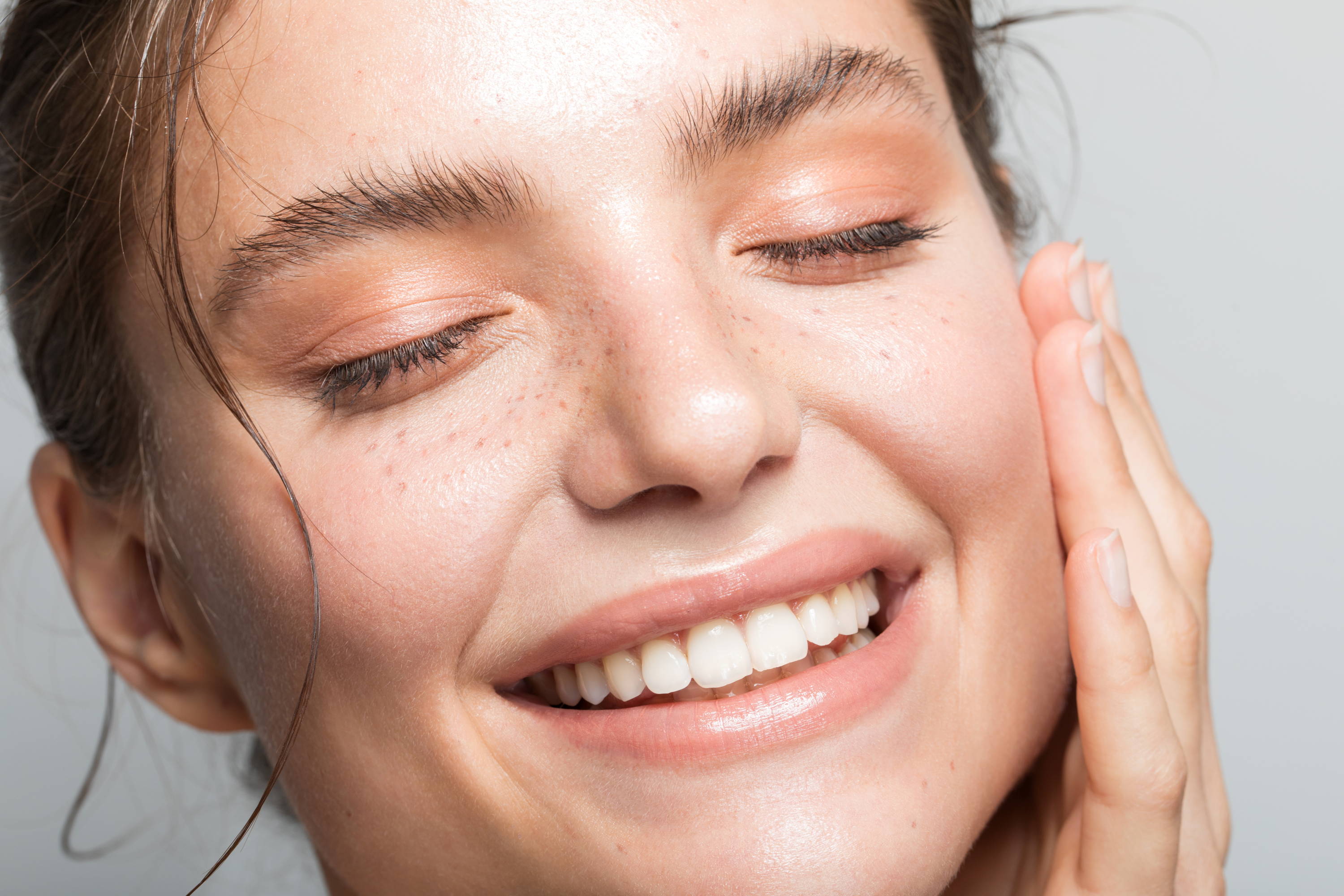 Glow-boosting vitamin B3 is having a moment – here's how it benefits your skin
Niacinamide is an ingredient you might have heard about, however it's also not as widely discussed as others, such as vitamin C or hyaluronic acid.
But that doesn't mean niacinamide (otherwise known as vitamin B3) isn't as powerful for your skin – in fact, some would argue it's even better.
So what exactly is niacinamide, and why is it such a hot commodity in the skincare realm right now? Let's break down the beauty industry's new favourite vitamin.
What is Niacinamide, and what does it do?
Vitamin B is an essential antioxidant that boasts an impressive eight different vitamins – one of which is Vitamin B3, otherwise known as niacin or niacinamide. As an antioxidant, niacinamide is tasked with protecting our skin from free radical damage, which can age our skin.
Niacinamide has become known for its ability as a soothing yet deceptively effective multi-tasker, addressing numerous skin concerns including enlarged pores, an impaired skin barrier and fine lines.
How does Niacinamide benefit the skin?
Niacinamide is considered an amazing ingredient for improving the clarity and texture of the skin, but the benefits don't end there. Niacinamide also has anti-inflammatory properties, which can help to prevent the signs of ageing, and helps to stimulate elastin, for plump, firm skin.
Niacinamide can also protect against environmental aggressors, brighten the skin and work wonders for pigmentation, but if you're sensitive or acne-prone skin, fear not – niacinamide is versatile and gentle on the skin. It also helps to regulate oil production and can assist in fading spots and fine lines.
Incorporating Niacinamide into your beauty routine
You can use topical skincare products that contain niacinamide, such as vitamin B serums, but we would also recommend taking targeted approach to your skin to see real results.
WelleCo's The Skin Elixir takes inspiration from our iconic premium greens powder The Super Elixir™ to create supercharged, on-the-go vegan capsules, designed specifically to support a clear, glowing complexion.
Taken daily, The Skin Elixir supports collagen formation, skin healing and regeneration, helps to maintain skin firmness and elasticity and reduce free radicals formed in the body.The Skin Elixir capsules are also non-GMO, gluten and dairy-free.
Taking The Skin Elixir ensures you'll be getting your dose of niacinamide, while also enjoying a whole host of skin-supporting ingredients, including nourishing greens, natural vitamin C from acerola cherry, and zinc.