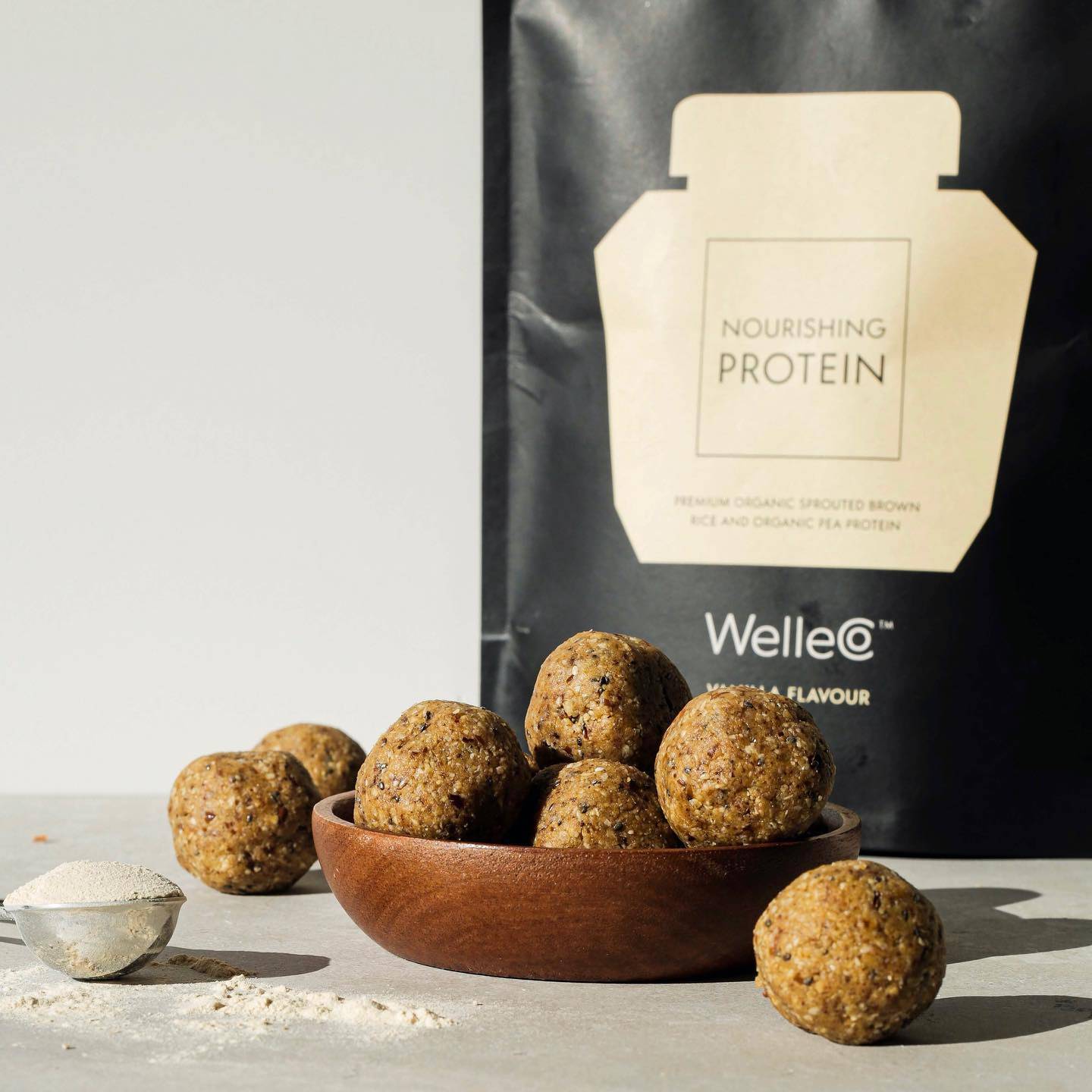 Almond and Vanilla Protein Balls
Created by WelleCommunity member @foodtowellness - these little sweet treats are the perfect snack for anytime of the day. Blended with protein, they will satisfy your sweet tooth cravings and keep you fuller for longer.
INGREDIENTS
5 dates (chopped)
1/4 cup WelleCo Vanilla Nourishing Protein Powder
1/4 cup almond butter
3 tablespoons honey or agave syrup
1.5 tablespoons chia seeds
1.5 tablespoons flax seeds
1 cup oats (I used gluten free)
1 teaspoon vanilla extract
1 teaspoon cinnamon
1-2 tablespoons almond milk (if you need the mixture to be more wet to roll into balls)
Dietaries: Vegan & GF
METHOD
Mix all ingredients together in a bowl and roll into balls. Option to refrigerate the protein balls before eating to make them firmer. Enjoy!
Recipe and image credit: @foodtowellness