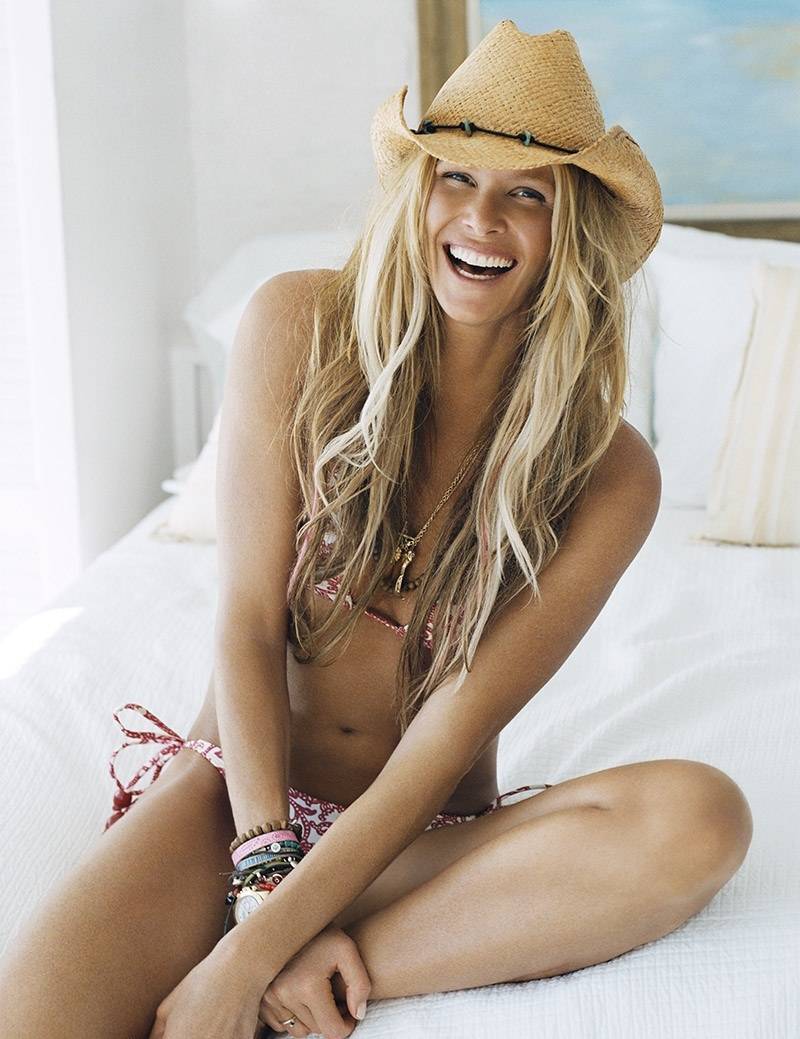 Hot tips for happening hair
As a supermodel and pioneer in the ingestible beauty space, Elle Macpherson knows a thing or two about beauty. While you might know her as The Body, she's almost as well-known for her signature cascading blonde happening hair.But her hair hasn't always been as healthy, thick and long as it is now. After struggling with her wellbeing, Elle discovered the transformative power of The Super Elixir™, which led her to found WelleCo in 2014.
Since then, her aim has been to support others on their journey so that they too can experience the incredible benefits of beauty through wellness. It was this philosophy, and Elle's own hair journey, that inspired The Hair Elixir, WelleCo's new convenient vegan capsules for hair that feels thicker, stronger and alive. At last, happening hair… for everybody.From styling to daily care, here are some of the best hair tips we've learned from Elle.
1. Begin within
Of course, as the founder of WelleCo, Elle believes the best beauty secret is what you put inside your body. "I believe in giving my body what it needs to flourish naturally and, after years of damaging heat styling and extensions, I realised my hair needed help. And now we have it – The Hair Elixir, our incredible new vegan capsules for thicker, stronger hair that shines with natural beauty. I could see and feel the difference in no time at all!" says Elle.
"These incredible new capsules have restored the natural volume and thickness of my hair. Our Hair Elixir deeply nourishes right down to the follicles to grow longer and faster than ever before. Just two capsules daily with The Super Elixir™. It couldn't be easier."
2. Protect your hair from UV damage
It's not just your skin that needs shielding from the sun. Your hair actually requires protection too, particularly if it's coloured or prone to damage. As an Aussie, Elle is naturally a lover of sunshine and fresh air, spending as much time as she can outdoors enjoying the natural vitamin D. But she keeps both her skin and her hair protected from harmful rays by wearing a hat. "I wear a big cowboy hat to protect my hair (and my face) from the sun whenever I'm at the beach," she says.
3. Wash every other day
Washing your hair too often can actually be counter-productive, as your hair needs the nourishment of its natural oils to function at its best. Elle washes her hair "every other night or two to three days, which gives both you and your hair a break." Instead of blow drying her hair, Elle twists it into a top knot to allow it to dry naturally, which then loosens into a natural wave.
4. Embrace your natural beauty
It's fun to experiment with hair, but often our most flattering colour is the one we were born with. "I've been through periods where I've been super blonde, which wasn't the best look, but I thought it was brilliant at the time," Elle says. "Today I'm much happier being more natural. I'm lucky that I don't have any grey hair so my hairdresser and I decided to let my natural colour show through at the roots. I love it!"
5. Sleep on a silk pillowcase
Your pillowcase can actually cause a lot of damage as your hair can catch on the material as you sleep, which can lead to brittle hair and breakage. To keep her hair smooth and tangle-free during the night, Elle is trying a new technique by sleeping on a soft, silk pillowcase.
"I'm excited to start sleeping on Slip's silk pillowcase. Research shows that with a silk pillowcase, the hair and skin 'slip' rather than grab onto the fabric – which is said to mean fewer knots and wrinkles in the long term," she says. You can try it out for yourself with WelleCo's limited-edition pack, The Skin Set, which features an exclusive WelleCo x SLIP silk pillowcase alongside our glow-boosting greens capsules, The Skin Elixir.
Shop The Hair Elixir